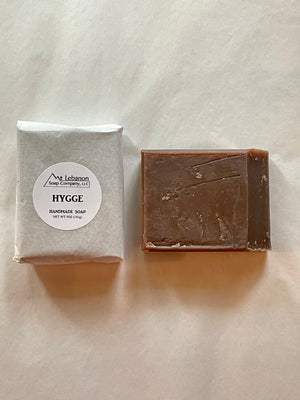 Sale Hygge
Sale price Price $5.25 Regular price $7.50
This listing is for one (1) bar of Hygge Soap wrapped in tissue. Marked for sale due to an imperfection or weight slightly under.
This bar soap has a comforting, sweet aroma. Notes of cedarwood, spices, vanilla, jasmine, amber, coconut, and coco butter create warmth. 
The word Hygge comes from a Norwegian word meaning "well being" and it's a centuries old Scandinavian / Danish concept that is used to describe a moment or feeling that is cozy, special, or charming. Hygge is all about being in the moment, feeling completely relaxed and centred, letting go of the hectic world around you. 
•Handmade in small batches 
•Vegan