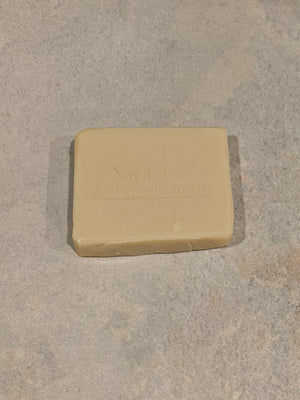 SALE Garden State Soap
Sale price Price $5.25 Regular price
This Garden State Soap is listed for sale because it's just a touch smaller in size. Wrapped in tissue paper.
New Jersey is nicknamed the Garden State so we decided to come up with a jersey fresh option. This handmade soap is filled with fresh puréed tomatoes and cucumbers. Tomatoes are naturally high in lycopene, a fantastic antioxidant. Cucumbers can be a superfood for the skin with Vitamin C, lipids and proteins. Add in the unique notes of fresh sliced pepper and you have a wonderful Garden State Soap! Zesty top notes of bergamot, ginger and sea salt enhance the green invigorating notes with a little sandalwood bringing up the base. Like all of our vegan, handmade soap our lather is rich and creamy.
Ingredients: 
Olive Oil, Coconut Oil and Palm (sustainable) Oils, Fresh Tomato Purée, Fresh Cucumber Purée, Sodium Hydroxide & Fragrance (phthalate free)
Our soaps never contain any detergents, fillers, phthalates, parabens, preservatives, or sulfates. Just skin loving oils with lots of natural glycerin created by the simple chemical reaction called saponification.